InLigo's Turn-Key Solutions for Email Migration
Many users, many more mailboxes, hundreds more folders/calendar items/tasks etc., thousands of contacts and hundreds of thousands of email messages. Moving all of this information, 100% of it, guaranteed, from one system to another, (like the Cloud), is no simple matter. Migrating it all in a timely, predictable, process is no simple matter either. This is your critical business information that your users and your clients rely on.
InLigo has migrated millions of email messages and 100′s GB's of email information successfully for our clients. Let us do the same for you.InLigo works with on-premise Exchange Servers 2000/2003/2007/2010, a variety of web hosted email service providers and Microsoft Online Services. Our processes and methodologies are proven, predictable and reliable. Let us help you successfully move your business critical email information when you need it.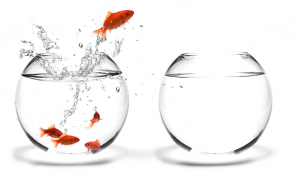 With InLigo, migrating your company's emails to the Microsoft Exchange platform is a well planned and smooth transition. Microsoft's Unified Communications platforms will allow your team members to enjoy new rich features and powerful messaging & collaboration tools.
Safe and Secure  
InLigo's processes and methodologies are proven, predictable and reliable.  Let us help you successfully move your business critical email information when you need it.
InLigo can move data from virtually any on-premise or hosted POP3/IMAP/Exchange email system. Combined with depth of content, data, and settings moved, InLigo offers one of the most comprehensive Exchange Online migration solutions on the market.

Whether we are migrating a 5 person company, or a 250 seat account, InLigo provides project management services to successfully migrate your E-Mail to Exchange Online Services. InLigo's manages all aspect of the project to ensure our customers are always in the loop and the entire project stays on track. Here's a timeline and process overview for a typical InLigo e-mail migration project.

Project management throughout.
Test connections to both source and destination email server/services.
Loading of all user information and credentials to new destination email server/service.
Active Directory synchronization and Federation Services as needed.
Assessment and documentation of all source email information; validate "Before" status to be compared with "After" results including shared mailboxes, shared resources, Distribution Lists etc.
Testing of internet connection speeds and bandwidth to accurately predict migration times so client can accurately schedule production migration.

End-user communications; what to expect, what – if anything – is required by them, how to access the new email system, smart phone operations and overall training.

Multi-stage and multi-sweep migration operations to get 100% of the client's email information successfully moved to the new email environment.

New desktop setup, (i.e. new Outlook profile), support.

Guidance through MX-Record changes.

End-user and administrative "Day 1" support with new email environment.

Ongoing support for administrators and end users as needed.

Final project documentation, ensuring that 100% of the email information the client started with is what they end up with in the new email environment.
We take mailbox data security and privacy very seriously. We deploy many manual and automated checks and balances throughout to ensure that we are compliant with our own policies.
Mailbox data (including subjects, bodies, attachments, etc.) is not stored on our servers. In some cases, the data may be cached temporarily in order to optimize network throughput. Rest assured that your data is wiped immediately, if cached, once that mailbox is done migrating. 
Mailbox credentials are stored using AES encryption. Once credentials are submitted, by either the administrator or end-user, the credentials cannot be retrieved or seen. The credentials are immediately purged from the system once you delete the corresponding configuration it is associated to. 
We have implemented an automatic purge policy that will delete any configuration that is not used. If no migration has been performed within 90 days (either of your last migration or creation of configuration, whichever is later), we will delete the data from our servers. You can configure this to be a longer or shorter period.
In addition to the above, our data center is PCI compliant and some of our locations around the world are SAS 70 Type II compliant. Our product has been used to migrate healthcare and governmental organizations with the most stringent security requirements. MigrationWiz operates outside of the firewall and connects to messaging systems the same way any external user would. MigrationWiz does not require any software to be deployed on mission-critical servers. By fully automating the migration process, MigrationWiz also minimizes handling of credentials and data by IT staff.
"InLigo's strong involvement as the MS Partner of choice for the Mountain Aviation Office 365 migration was very valuable. Originally focusing on the email migration from an on-premise server the migration went without incident and was the smoothest, easiest and least painful email migration I have experienced. Further, we appreciated the assistance and guidance we received from InLigo to enable Federation Services to synchronize Active Directory with Office 363 something we would have had difficulty completing on our own and in time otherwise. In addition, we were always positively surprised to find InLigo up as late as we were and available during the weekend of the crucial cutover. As the migration project continued and we faced additional challenges with auxiliary applications, InLigo once again stepped up and tried to make sure we were able to access the proper resources to reach a resolution"

Johan Segring

, Flight Works