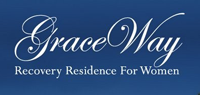 GraceWay Recovery Inc., long-term substance abuse treatment community for women, needed to optimize business processes and workflows.
Country or Region: United States
Industry: Non Profit
Customer Profile
GraceWay Recovery Inc. (GraceWay) is long-term substance abuse treatment community for women that needed to greatly improve document management and workflow processes.
Business Situation
GraceWay's business operation today is inundated with paper based processes that are difficult to track, manage and ultimately complete in an efficient manner. The Administration Department at GraceWay contracted with InLigo to discuss their business and how IT services needs to better serve their business goals.
Solution
GraceWay realized the benefits of moving to an Enterprise Content Management (ECM) platform with electronically driven workflow, collaboration, management and storage system of their electronic documents/information. Overall, there needed to be a solution that included instant messaging, co-worker 'presence' and that are all tightly integrated, out-of-the-box and hosted "in the cloud".
Benefits
Improved communication, collaboration, and productivity

Reduced IT effort

Managing email on a secure server
InLigo recommended Office 365 with an emphasis on SharePoint Online Services. Office 365 includes:
Office 365 Online

SharePoint Online

Exchange Online

Lync Online
SharePoint Online greatly improve operating efficiency, manage document control, optimize business processes and workflows, simplify paper records through electronic forms, facilitate recovery care and manage compliances for auditability.
With Office 365 other tightly integrated core features of email services, co-worker 'presence', instant messaging and web-conferencing that deliver highly efficient communications made Microsoft Online Services an unbeatable choice.
Business goal accomplished: GraceWay and The Administration Department are very pleased with the ECM project InLigo deliver. After migrating their old POP3 email system to Exchange Online, GraceWay noted the following business advantages they achieved with their new hosted Microsoft Online Services platform:
Streamlined business processes and reduction in paper files

More efficient communications and functional document management services

Increased usage of intranet portal for Corporate Records, Marketing & Events and Residence Case Management.

Access to information from anywhere; with security.
All of these aspects lead to direct improvements in GraceWay's ability to do business while lowering their IT costs.